NOT

YOUR EVERY DAY HORROR SAMPLE LIBRARY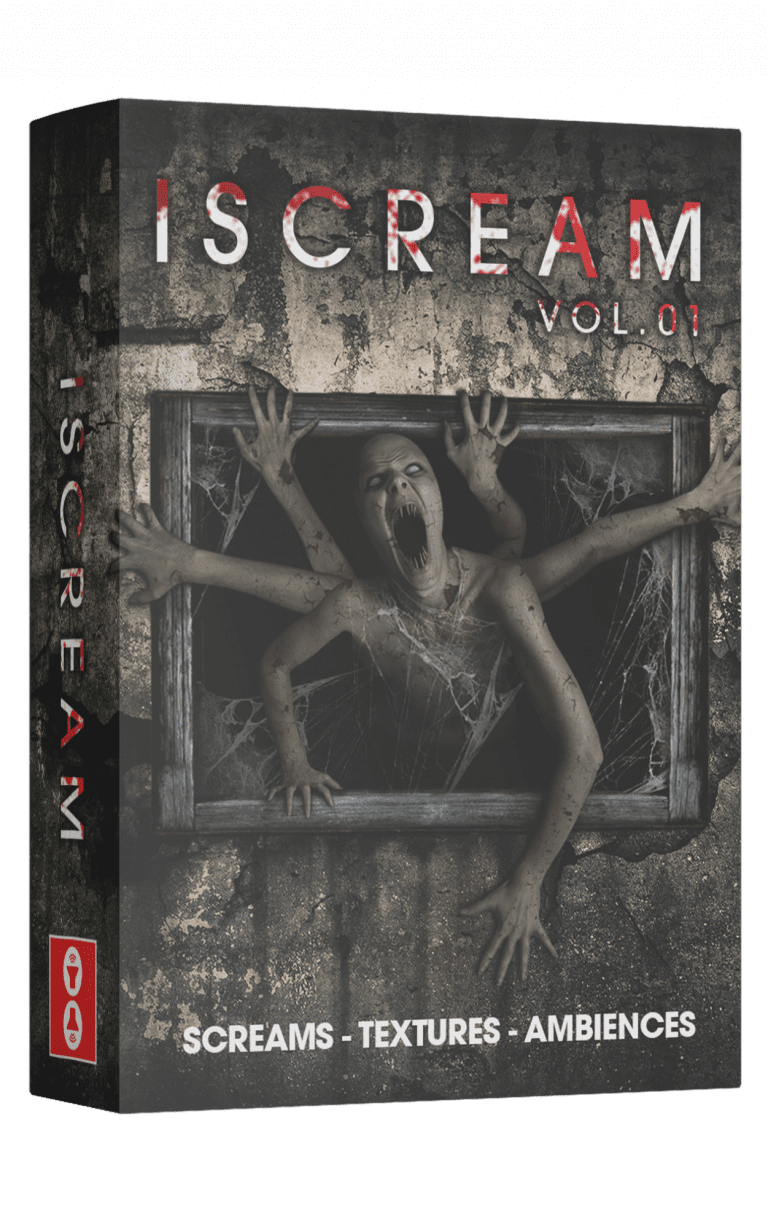 MADE WITH PASSION AND DEDICATION
Live, organic, professional recordings. We used some awesome gear to capture all sounds in a great way.
Humans getting scared and their voice recorded, twisted and sampled in all sort of ways.
Guitars, organs, metals, glass and synth sounds captured in all sorts of wrong ways. Mostly bowed, scratched, beaten, bent and broken.
Piano recorded, sampled and smashed to pieces.
ALL IN THE NAME OF GOOD OLD HORROR SOUND!
DISCLAIMER: No human or animal was harmed while making this library.
Or is it? Come in and hear it for yourself!
A Story Behind This Spooky Library:
The story behind IScream is short and sweet.
Three dudes got together one day over some beers and discussed the thing they love the most: MUSIC!
Like every story that starts with beers, this one ended up with us having a great idea to simply go out there, have fun, record some stuff that we like.
Simple as that.
Unlike other beer stories, this one sounded like a cool idea even a few days after that night.
So we did that. We got our gear and we went out in the dark alleys and just recorded stuff.
At first we were making stuff for our own projects. But later, some of our friends got us convinced to share this with the rest of the world.
So we did that too, and we truly hope that you will like it!
WHAT

YOU GET IN
ISCREAM

SAMPLE LIBRARY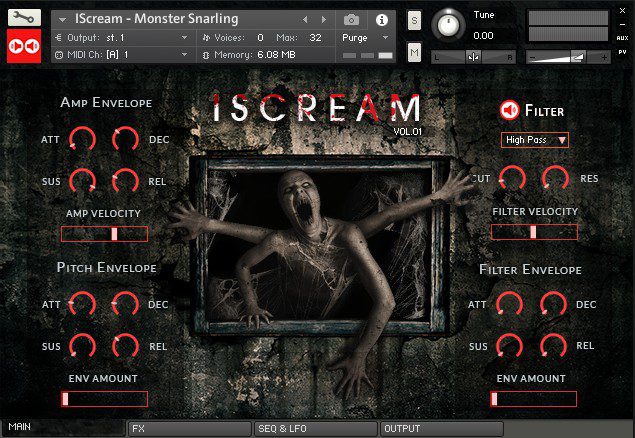 Requires full KONTAKT!
30 instrument patches
All samples recorded in 48khz/24bit

Based on vamped version of awesome Photosynthesis engine.
Featuring a full set of FX including: Reverb, Chorus, Delay, Convolution, Drive, ISkreamer, Lo-Fi
Also featuring awesome rhythmic engine and LFOs.
Knowing that our Sound Design friends love to twist & turn knobs, play with raw recordings and collected WAV audio files. We all love it, so that's why we got it prepared for you!
With this KONTAKT instrument you will be receiving additional folder containing 100+ WAV files
All ready for your sound design, foley, game design and similar projects.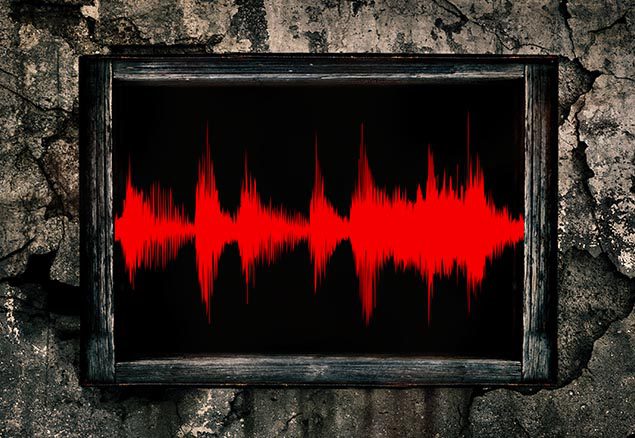 Preview some of the samples used in this library.
You can also download these in IScream FREE Sampler Product!
Here are two examples of ISCREAM being used in a track!
Thanks to awesome Craig Meier for this super cool demos!
HERE'S WHAT PEOPLE ARE SAYING ABOUT

ISCREAM



IScream is a perfect library for modern horror scoring and trailer production. It covers all aspects composer needs in order to achieve dreadful, scary and shivering feeling. Even though it is mainly focused on horror, sounds are so diverse and high quality, that, with little amount of time you can manipulate them to get any sound you need, not only for horror, but for sound design genres in general. Aggressive hits, screams coming directly from hell itself, eerie atmospheres are really inspiring and refreshing in the market. A must have.
IScream Vol. 01 is a condensed pack of useful sounds, fitting well into the horror and dark thriller sound design genre. The variety of effects, despite their limited number, is refreshing, making me want to see what Booraz Audio will offer in a future volume 2 follow-up. The library is selling for a very competitive price at $69, which I feel is very reasonable for the value offered here.
Read full review at
epicomposer.com
Well this is a sound of a guy who just checked his credit card statement after Black Friday. You could write countless horror and trailer cues with these voices. If you want to write a cue that is a lullaby for your baby, this is definitely not a library for you. It's a really neat library, it does one thing and it does it really well. If you are scoring horror, horror trailers or horror video game soundtrack you should definitely take a look at it.
IScream - Vol.1
Horror Sound Desing Sample Library
100+ WAV Files Sample Pack

30 Kontakt Instrument Patches

FREE Sound Design Tutorials via Mailing List