A BIT OF

EXOTIC SPICE

FOR YOUR PROJECT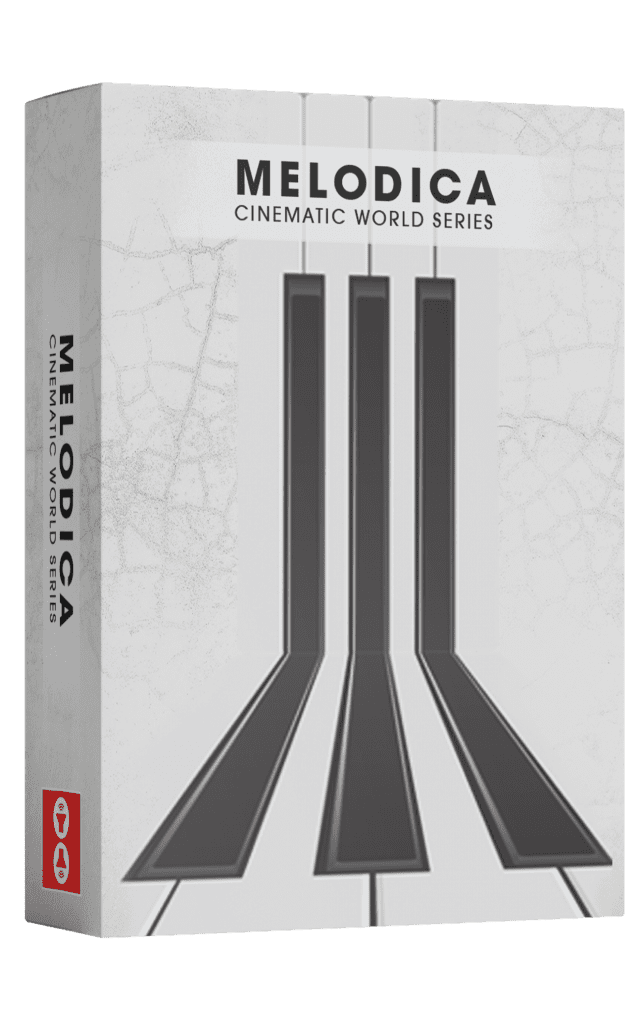 CINEMATIC WORLD SERIES: MELODICA

Melodica is a cross between a harmonica and a keyboard.
Recorded in it's natural, raw state.
Available also as cinematic texture and atmosphere patches.
Perfect if you want to add a bit of an exotic spice to your composition or project.
IN CINEMATIC WORLD SERIES – CREATED WITH CINEMA IN MIND.
WE BRING YOU INSTRUMENTS FROM ALL AROUND THE WORLD AT SUPER AFFORDABLE PRICE.
WHAT IS MELODICA?


Melodica is a cross between a harmonica and a keyboard.
The piano-style keys open airways to allow the airflow to reach the reeds, an arrangement that not only makes the melodica easy to play, it also allows it to play chords, making it a polyphonic instrument.
This sets the melodica apart from other woodwinds, which are usually monophonic and play just one note at a time.
The modern form of the instrument was invented by Hohner in the 1950s, though similar instruments have been known in Italy since the 19th century.
WHAT

YOU GET IN
MELODICA

SAMPLE LIBRARY
Kontakt Instrument Patches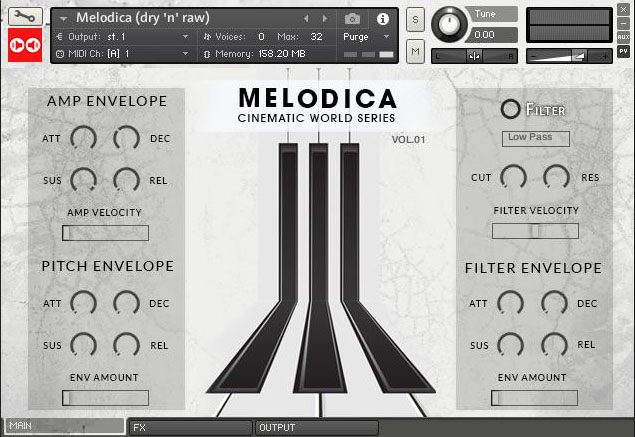 Requires full KONTAKT!
20 instrument patches
All samples recorded in 48khz/24bit

All samples multi-recorded for realistic sound
Based on vamped version of awesome Photosynthesis engine.
Featuring a full set of FX including: Reverb, Chorus, Delay, Convolution, Drive, ISkreamer, Lo-Fi
Check out trailer and hear melodica in action.
MELODICA
Cinematic World Series
12 Kontakt Instrument Patches

FREE Composing Tips via Mailing List