Start-Up Tips For Novice Production Music Composers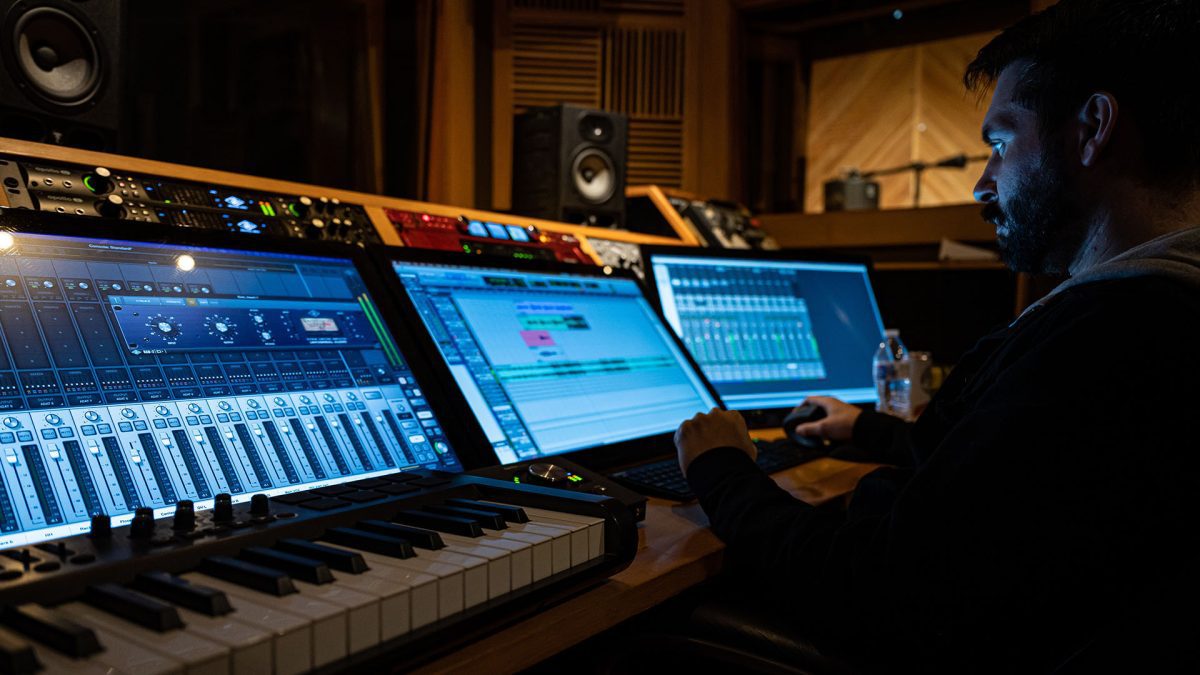 Things you need to consider before starting your career as production music composer. These are derived from my own experiences.
DISCLAIMER: All things written in this article are derived from my own experiences. I am not saying that any of this is absolute way to do anything but all of these things helped me a lot so I'm hoping they'll do the same for you. Enjoy!
Listen, explore and learn!
If you are either completely new to music or you are coming from already established music producing background, you will need to do the grunt work. I came into production music from almost 15 years of all kinds of music productions – from live shows, live recordings and mixing to studio album productions and trust me: production music and especially trailer music is whole different kind of an animal.
I had to adapt my ear to hearing and feeling the production music so I can produce my tracks just right for publishers to accept them.
Listen:
there are tons of trailer and production music channels on the YouTube. Also lots of publishers are making their industry releases (industry release is usually released first to select channels, agencies and editors and it's kept secret from public so you can be blown away with super fresh – never heard before – tracks in trailers) available on streaming platforms after some time, so that is a GREAT starting point. You can hear tracks that actually got placements, analyze their sound, structure, mix and overall composition just to get the right idea of how your tracks need to sound at some point.
Explore:
It will take you some time to get a grasp on "who is who" and "where is what" when it comes to trailer and production music communities. Awesome thing about the internet is that you can get access to most successful people in the industry simply by joining a few Facebook groups. Most of those guys are awesome, super sweet and willing to help as long as you are not pretentious, asshole or bothering them too much. You need to understand – like every professional, those are super busy people and will not respond to "can you give me feedback on my first track" from absolute stranger on the internet.
So join some groups, introduce yourself, share your experiences, talk to people, read other people's posts and get to know everyone first. TRUST ME – there are TONS of knowledge already in all of those groups so make sure you use search function first for all basic questions you may have. Most of novice questions are being asked almost every day and community has already given the answers to those, make sure you take advantage of that.
I will try to give you a jump start with a list of channels and groups that helped me learn A LOT! Click HERE TO DOWNLOAD IT (PDF).
Learn:
If you don't want to spend time digging through YouTube or community posts you can speed up your learning by taking a specialized course on trailers or composing. There are tons of schools offering courses on trailer music but I really must say that in my opinion EVENANT has THE BEST courses on the subject. Yes – I am affiliated to them and YES at some point I started working with them BUT I did take Trailer Music Redefined course long before any of that and it helped me learn pretty much everything I needed to know to get me started composing trailers which lead to my first Brightburn placement not so long after. Like I said in the disclaimer all of this is derived from my own experience, you can explore other school as you will.
There are also few books that I can recommend as a fine read for any composer out there. First of all I'd recommend Composer's Guide to Library Music from Dan Graham – for me it was a super booster to help me understand the core of the production music industry. For more geek stuff I'd also recommend Mixing Modern Orchestral Music by Joël Dollié – this one will help you understand basics of mixing orchestral music: setup, panning, reverbs, etc. It's super affordable and it helped me a lot.
Make music EVERY day!
Almost all novice composers are students or people who have regular "day jobs", or people who have some other type of already established daily responsibility – point being: time for composing is usually extremely limited. On the other hand I do know that if you really want to make a career as a composer and if you have true drive and love for music you will be able to make the proper schedule and make time for music. There is no excuse for NOT composing! It's never too late and no amount of time is "too little". If you compose every day even for just half an hour you will build up your composing muscles and see awesome progress real fast!
The only truly important thing is: CONSISTENCY!
Make a schedule, and find some time: every day!
For me, start was rough: I was working 2 pointless jobs and I had barely hour or two each day usually right before bed time to listen, learn, explore and compose. It took me whole year to produce set of tracks good enough to get signed by a decent publisher (was lucky too I was signed for a full solo album!).
From zero to first Hollywood placement for me was: 15 months of super hard work, several courses and listen/explore/learn/compose method every day at every spare moment I had. I made around 50+ pretty shitty tracks before I got anything right. But it was all worth it. After that I started exploring my creativity in all kinds of different ways!
All this is also different from person to person. For you, all of this can happen faster or slower but trust me consistency and persistence will ALWAYS pay off!
One simple thing that helped me out a lot (and still does) is a simple google calendar app, I got the events going to nag me every day with notifications after work and after dinner to go and compose. That gave me the additional reminder and push I needed every day.
Manage your focus and expectations
For all it's worth, a career in production music is a wonderful thing but keep in mind that building the career and living from composing is a marathon, not a sprint! While exploring you will come across all kinds of discussions and people talking about mind blowing figures and earnings in placement values. You will realize fast that there is some serious money in this business BUT most of it comes over time. It's a true rarity that you will score a major placement as a novice trailer composer.
More realistic scenario is that you will aim for those big money placements and you will keep pushing toward them but in reality (especially in the beginning) you will earn from smaller TV placements, YouTube Content ID or micro licenses (we will talk about all this soon). Meaning you will probably stumble upon a publisher that will release and push your music to TV, or you will push your music to YouTube and get picked up by some of the big production music channels or you will put your music on some of the music licensing platforms and push it to clients that way. With all these methods you will have potential to make nice money but most of that money comes slowly, over time and it's important to be patient, persistent and build the right momentum.
In my opinion it is also really important to narrow your focus and not try to chase it all! It's not humanly possible for you to manage to release super quality TV albums AND do trailers AND make enough tracks for music library platforms AND have super large and successful YouTube channel AND make epic music for games AND keep up with all new trends in music AND learn new stuff all the time AND live actual life and have time for friends or family. That sounds exhausting.
So my advice for you is this: choose your work fields to play to your strengths. Poke it all a bit if needed and see what's really right for you.
For example try making some TV tracks, release an album – see how that sits with you. See how briefs and references are "talking" to you. Is that work flow makes you wanna run to your rig and compose every day – do you feel the drive. If it does drive you, then that's the thing to focus on because you will excel at it over time – that's for sure!
For me it's combining TV music and occasional trailer. I discovered that my true love is actually sound design even though my original dream was for me to do large orchestral – Howard Shore – scores. BUT it turns out – Sound design is what's driving me, it keeps me intrigued hyped and awake at night. It's obviously a right path for me. I love it, I love to sample – twist, turn sounds and create weird shit. I also love sharing it with my friends just to hear their thoughts. I love hearing my sounds in other people's projects. That's one of the reasons I started Booraz Audio. It's pure love for sound design.
To conclude this article here's one more goodie related to one of the most asked questions in the groups (no, it's not "what's the best string library for trailers"):


Where can I find a list of trailer/TV publishers?


Here it is – it's a bookmark file filled with URLs of various trailer music and TV publishers + bunch of music library platforms. To be honest I haven't updated that in a while but there is 100+ links in there and most of them should still be valid so it's probably worth checking out. CLICK HERE TO DOWNLOAD!
I can only hope that you will find some of this advice useful.
Hope it helps you in paving the path toward your composing goal.
In following article I will try to give you more info on mistakes I made and used to make repeatedly so you can try to avoid them.
Stay tuned and thanks for reading.
Cheers
Marko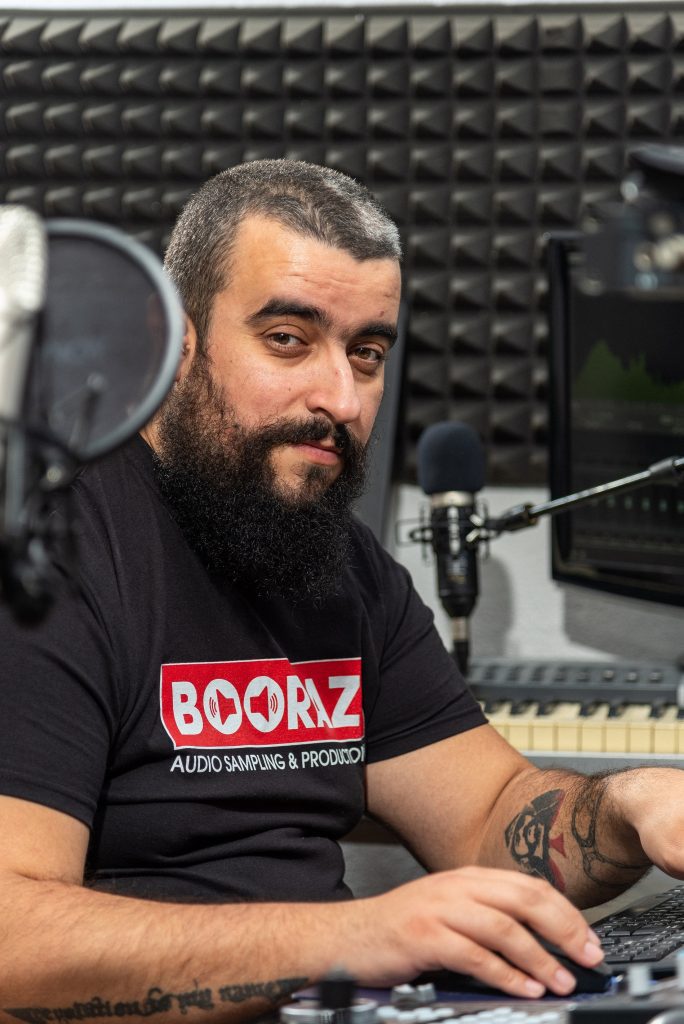 Music producer, composer, sound designer, live sound engineer and multi-instrumentalist. He had his first live TV performance at the age of 5, made his first album in high school, and has since produced and composed music for all genres. As a producer, he worked with various pop, rock, punk and metal bands along with mixing and recording music in live and studio settings. For the last 5 years his passion has been focused on production music and composing for media. You can hear his music in various Hollywood trailers as well as TV networks like: BBC, HBO, DISCOVERY, NETFLIX, MTV, E!, VICE, RTL and many more.