OUR

HORROR

SAGA CONTINUES
After well accepted first pack/lib – IScream Vol.1 – we are proud to present its successor:
ISCREAM VOL.2 – TALES FROM THE ASYLUM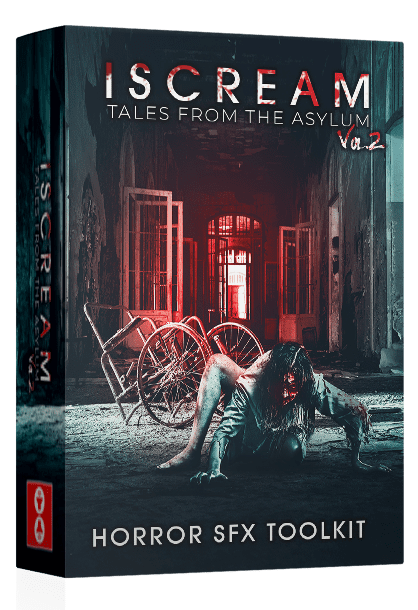 MADE WITH LOVE FOR SOUND DESIGN AND HORROR

Live, organic, professional recordings. We used all kinds of both awesome and crappy gear to capture all sounds in best ways possible.
Humans getting scared and their voice recorded, twisted and sampled in all sort of ways.
Guitars, strings, zithers, organs, metals, glass and synth sounds captured in all sorts of wrong ways. Mostly bowed, scratched, beaten, bent and broken.
All samples recorded in the field with natural ambiences. We took a walk through forests, old industrial complex and even 130m tall abandoned factory chimney!
We did all the dirty work already so you can work from the comfort of your home or your studio!

Heard enough? Want to add it to your sound collection right away?

How we made this pack/library:
First thing we did is pick some awesome locations.
One of them is an old abandoned chemical factory on outskirts of our home town. Once industrial giant complex "Incel" with almost 7000 people employed now it all lies in ruins, waiting to be washed away by relentless tides of time and elements.
Most used location was 130 meters tall factory chimney. So the ambiences you hear in those samples are 100% natural – or industrial in this case.
Other locations include:
Forests, caves and water springs near village of "Pecka"
Huge parking garage (still under construction) at the base of our main Hospital Center
WHAT

YOU GET IN
ISCREAM

SAMPLE LIBRARY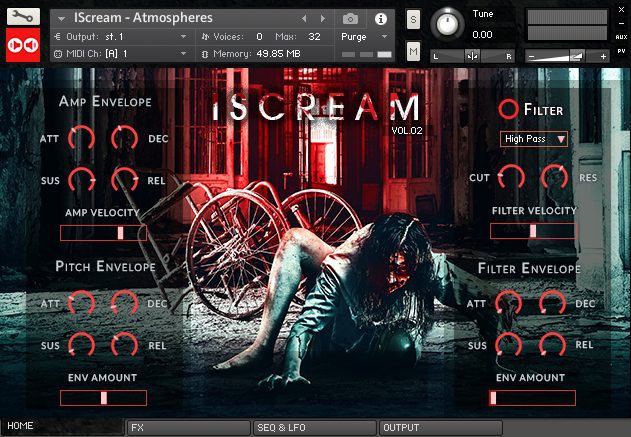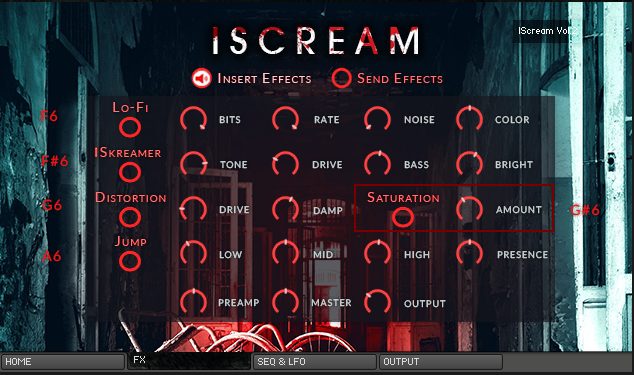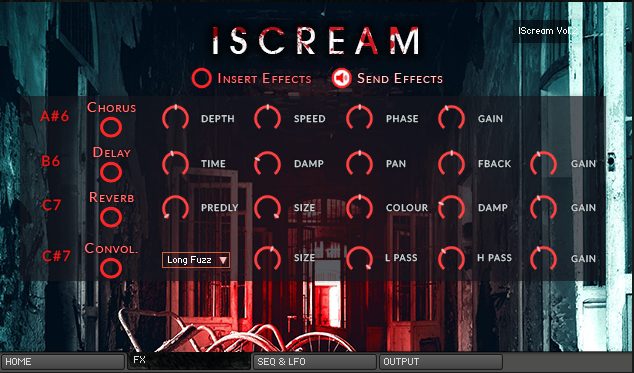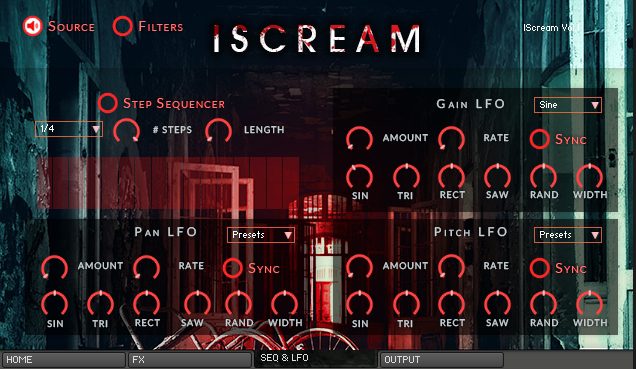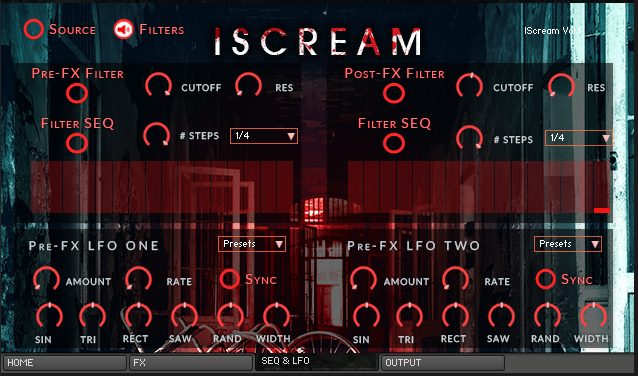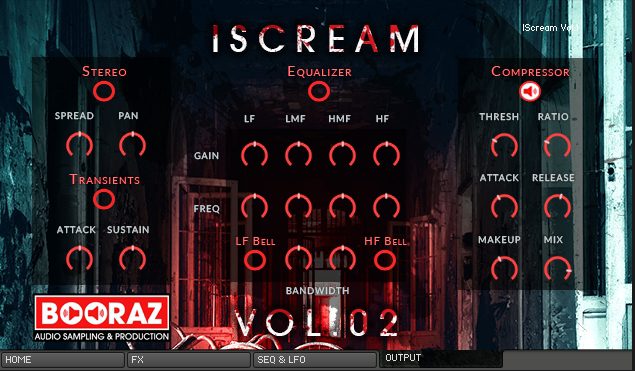 Requires full KONTAKT 6.7 or higher!
9 instrument patches
All samples recorded in 48khz/24bit

Based on vamped version of awesome Photosynthesis engine.
Featuring a full set of FX including: Reverb, Chorus, Delay, Convolution, Drive, ISkreamer, Lo-Fi
Also featuring awesome rhythmic engine and LFOs.
Knowing that our Sound Design friends love to twist & turn knobs, play with raw recordings and collected WAV audio files. We all love it, so that's why we got it prepared for you!
With this KONTAKT instrument you will be receiving additional folder containing 95 WAV files
All ready for your sound design, foley, game design and similar projects.
Preview some of the samples used in this library.


HERE'S WHAT PEOPLE ARE SAYING ABOUT

ISCREAM SERIES



IScream is a perfect library for modern horror scoring and trailer production. It covers all aspects composer needs in order to achieve dreadful, scary and shivering feeling. Even though it is mainly focused on horror, sounds are so diverse and high quality, that, with little amount of time you can manipulate them to get any sound you need, not only for horror, but for sound design genres in general. Aggressive hits, screams coming directly from hell itself, eerie atmospheres are really inspiring and refreshing in the market. A must have.
IScream is a condensed pack of useful sounds, fitting well into the horror and dark thriller sound design genre. The variety of effects, despite their limited number, is refreshing, making me want to see what Booraz Audio will offer in the future The library is selling for a very competitive price at $29, which I feel is very reasonable for the value offered here.

Well this is a sound of a guy who just checked his credit card statement after Black Friday. You could write countless horror and trailer cues with these voices. If you want to write a cue that is a lullaby for your baby, this is definitely not a library for you. It's a really neat library, it does one thing and it does it really well. If you are scoring horror, horror trailers or horror video game soundtrack you should definitely take a look at it.
IScream - Vol.2
Tales from the Asylum
Horror SFX Toolkit
$
19
Special Intro Price!
FREE Sound Design Tutorials via Mailing List